Developmental co-ordination disorder
We provide assessments and interventions for developmental co-ordination disorder alongside our in house occupational therapists.
What is developmental co-ordination disorder?
Developmental co-ordination disorder (DCD) is a specific developmental disorder of motor function and impacts an individual's gross and fine motor skills and their ability to complete certain daily tasks. DCD may also be known as Dyspraxia. In addition to affecting motor skills, memory, perception, speech and processing may also be impacted by DCD.
There are a number of indicators which may suggest that an individual could benefit from having an assessment or intervention, including:
Appearing to be clumsier than peers
Having difficulties with throwing or catching
Struggling to avoid obstacles
Having poor balance
Having difficulties running
Having difficulties fastening buttons or tying shoelaces
Having difficulties using cutlery
Dropping food or spilling drinks frequently
DCD affects individuals in different ways, and when specific needs have been identified, they can then be addressed.
Specific developmental disorder of motor function
A disorder in which the main feature is a serious impairment in the development of motor co-ordination that is not solely explicable in terms of below developmentally appropriate general intellect or of any specific congenital or acquired neurological disorder. Nevertheless, in most cases a careful clinical examination shows marked neurodevelopmental immaturities such as choreiform movements of unsupported limbs or mirror movements and other associated motor features, as well as signs of impaired fine and gross motor co-ordination.
The term includes:
Clumsy child syndrome
Developmental:
Co-ordination disorder
Dyspraxia
A. Motor performance that is substantially below expected levels, given the person's chronological age and previous opportunities for skill acquisition. The poor motor performance may manifest as coordination problems, poor balance, clumsiness, dropping or bumping into things; marked delays in achieving developmental motor milestones (e.g., walking, crawling, sitting) or in the acquisition of basic motor skills (e.g., catching, throwing, kicking, running, jumping, hopping, cutting, colouring, printing, writing).
B. The disturbance in Criterion A, without accommodations, significantly and persistently interferes with activities of daily living or academic achievement.
C. Onset of symptoms is in the early developmental period.
D. The motor skill deficits are not better explained by intellectual disability (intellectual development disorder) or visual impairment and are not attributable to a neurological condition affecting movement (e.g., cerebral palsy, muscular dystrophy, degenerative disorder).
Our process
At HSR Psychology we ensure that we meet the needs of children and young people. To achieve this we ensure that any specific assessments, intervention, or direct work, is only carried out following an initial discussion.
An initial discussion allows us to understand the background and your expectations of our involvement. Having an initial discussion ensures any services we provide appropriately identify or address needs.
Our process for any specific assessments, intervention, or direct work is as follows:
Step 1: Contact us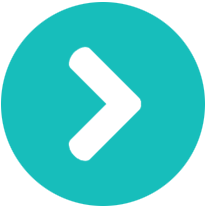 We will usually be contacted by the child or young person, parent or carer, or another professional (eg education or health).
You can contact us or complete a referral
Step 2: Arrange an initial discussion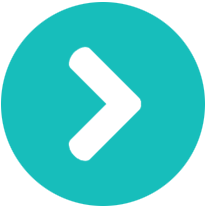 An initial discussion allows us to understand the background and your expectations of our involvement. Arrange an initial discussion
Step 3: Review our recommendations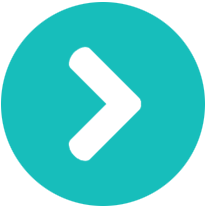 Following an initial discussion we will send you an email that includes:
Next steps recommendations - to provide a bespoke package of support. For example:

Assessments
Reports
Information gathering
Meeting
Interventions
Consultancy
Reviews

Costing - we will provide costings for any services recommended.
Step 4: Let's get started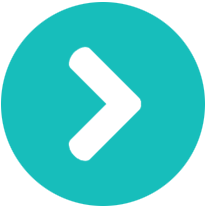 On receipt of the next steps recommendations and costing you can decide how to proceed. Once you have decided contact us to arrange the chosen services.
How is developmental co-ordination disorder assessed?
For a formal diagnosis of DCD, a cognitive assessment must be carried out to rule out a cognitive explanation of any motor difficulties. For instance, if a child or young person's cognitive abilities were assessed as age 7, then it would not be expected for their motor skills to be of a higher age. If motor skills are at a significantly lower age than a cognitive age then that discrepancy could determine whether a child or young person has DCD or not. Our in house occupational therapists carry out the movement and daily functioning assessments, and our psychologists will complete the cognitive assessment.
Full cognitive assessment
A cognitive assessment is carried out to ensure that the motor difficulties do not have a cognitive explanation. Some of the areas which may be assessed during a cognitive assessment include:
Verbal ability
Non-verbal reasoning ability
Spatial ability
Memory (working and short-term)
Information processing speed
Comprehension
Attention
Cognitive assessments also provide a profile of strengths and weaknesses, which enables us to provide strategies tailored to use strengths and support areas of need.
DCD is assessed by a multidisciplinary team and includes a number of assessments which will be chosen depending on the individual being assessed. An assessment for DCD will involve a full cognitive assessment alongside a selection of motor assessments. Assessments will be discussed during the initial discussion.
What happens after an assessment?
After an assessment the information will be collated to show a profile of an individual's strengths and difficulties. Following an assessment, a report will be provided with the findings and may include recommendations.
Following an assessment, our psychologists might recommend a specialist intervention to target particular areas of needs, or to work on coping strategies using identified strengths. If DCD is identified then a referral to a physiotherapist or occupational therapist may be required, and this can be done in house.
Understanding DCD in more detail and learning how to provide appropriate support helps children and young people to be happy, safe and ready for life's challenges, which is why we offer psychoeducation of needs to parents/carers and education staff.
What interventions do we support?
Our team support many interventions. Interventions may be related to the following:
Fine motor
Gross motor
Memory
Perception
Speech
Information processing
Organisation and planning
Spatial ability
Handwriting
Bilateral integration
Verbal abilities
Problem solving
Visual material
Learning aids
Optimising environment
We also provide consultancy and recommendations in relation to environmental strategies or support. To find out about interventions which we can support, please contact us.
How much does an assessment for developmental co-ordination disorder cost?
An assessment for DCD may vary in length due to the variety of ages and extent of difficulties we assess. A quote will be provided following an initial discussion. If a child or young person has already had a recent full motor assessment, or a cognitive assessment then we can use those results and assess the second are. The average price of a DCD assessment includes a:
Full motor assessment with a comprehensive report: £405
Full cognitive assessment with a comprehensive report: £1,120
Developmental co-ordination disorder can impact multiple areas of a child or young person's daily life, in particular fine and gross motor skills. Early needs identification can lead to effective intervention to provide strategies and techniques. To book an initial discussion, or to find out more, then please contact us to speak to a member of our team.