Supervision
Supervision provides support, guidance and the opportunity for reflection within your professional life. To provide a reliable, safe and trusting space to facilitate you in your role, our team understand professional and ethical issues and the importance of confidentiality.
Supervision enables you to adhere to the codes of professional ethics and conduct (Health and Care Professions Council and the British Psychological Society). A number of models of supervision can be used which will be discussed as part of the supervision process.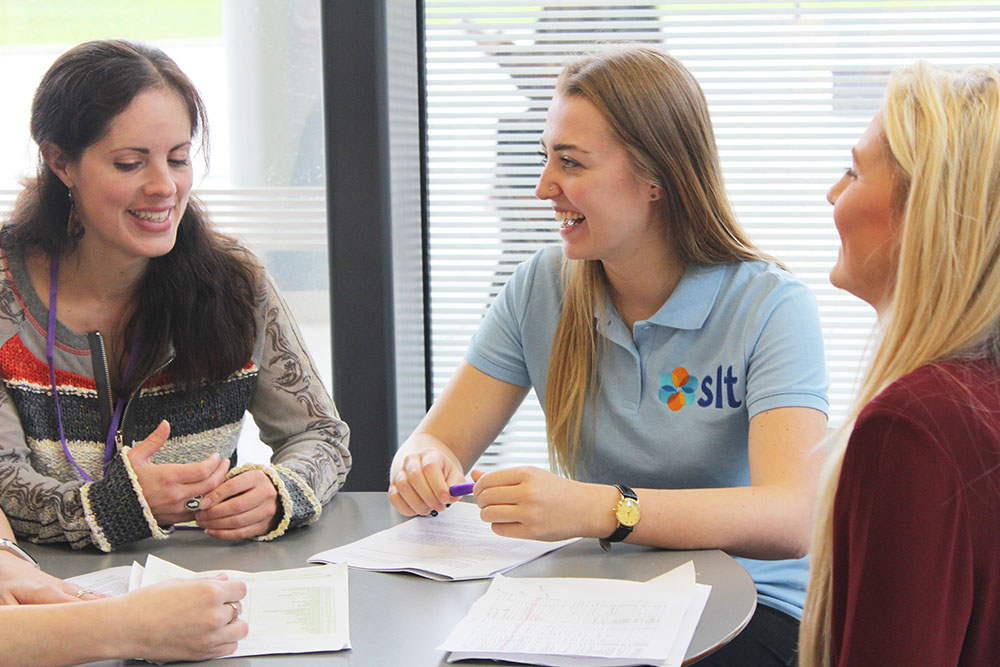 Who do we supervise?
We supervise a broad range of professionals, including:
Educational and child psychologists
Trainee educational and child psychologists
Clinical psychologists
Trainee clinical psychologists
Assistant psychologists
School counsellors
Counsellors
Therapists
Professionals working within local authority services
Professionals working in children's centres
Health service workers
SENCOs
If you are unsure whether we could provide your supervision then please contact us to discuss your needs and current situation.
We also recommend supervision to anyone providing therapeutically-based services, working in roles that require regularly giving or receiving emotionally challenging communications, or engaging in relationally complex and challenging roles.
What models of supervision are used?
Supervision models depend on the individuals involved and their circumstances. Common models of supervision are listed below.
Hawkins and Shohet's process model (2007) - states the three main functions of supervision are: managerial, educative and supportive.
Scaife's General Supervisory Framework (GSF; 2001) - places the focus of supervision on the supervisor role and their behaviour.
Group supervision - a cost-effective method of supervision with a range of skills and experience.
Specialist supervision - good for short-term and specific support.
Multi-disciplinary - we can be part of a multi-disciplinary supervision.
Multi-agency - we can work with other agencies to provide supervision.
Supervision models will be discussed with you before starting sessions and a model will be chosen to suit both you and your supervisor. Understanding the model of supervision and expectations leads to successful and supportive supervision. We provide supervision contracts for ongoing and one off supervision sessions.
What happens before supervision?
Before supervision begins, an agenda will be discussed and agreed so you can get the most out of each session. This initial discussion can be used to agree expectations for supervision, and to match you with the most appropriate psychologist.
What happens during supervision?
We have a variety of options available to support you in your supervision needs as we know how busy your schedule can be. We can provide one-to-one supervision in person, over the phone, online through Skype, or by email. Group supervision is available in person during some evenings and weekends.
Supervision is available to support you. We make sure you are supported emotionally, practically and with your casework. Supervision gives you an opportunity to discuss topics or raise concerns in an impartial, safe and non judgemental space where you will be treated with respect.
What are the benefits of supervision?
Supervision is a responsibility within professional life and comes with many benefits, such as:
Receiving support
A chance to ask questions
Addressing concerns
Professional advice
Identifying training needs
Learning new skills
Evaluation
Profession specific competence
Specialist and therapeutic competence
Problem-solving
A chance to avoid mistakes before they happen
Effective supervision allows you to grow professionally and personally in order to reach your true potential, be happy, safe and ready for life's challenges.
How often is supervision required?
You are unique, and so are your supervision needs. We have various psychological supervision packages, giving you the opportunity to receive supervision as on ongoing process, or on an ad hoc basis. If you are new to a setting, in training, or want support then we are available to supplement existing supervision.
Supervision is an essential part of practice and we can provide supervision to a broad range of professionals. To discuss your needs or to find out how our supervision service can support you in your career then please contact us.