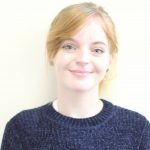 Anxiety is one of the most common mental health conditions. According to YoungMinds almost half of all mental health disorders develop by the age of 14 and 75% by age 24.
Anxiety: What is it?
But what is anxiety? 





Is it emotional? Physical? Cognitive? 
Anxiety has emotional, physical and cognitive elements. For example, an emotional response could be feeling irritable, a physical response could be difficulty breathing and a cognitive response could be a struggle to focus. The emotional, physical and cognitive responses make the experience of anxiety very distressing. Anxiety can be seen as a fight or flight response to a situation that causes the individual to feel worried or fearful. Therefore interventions like cognitive behavioural therapy (CBT) can be used to challenge these fight or flight responses.
There is not just one type of anxiety, but in fact there are many different types of anxiety. For example:
Generalised anxiety disorder

Obsessive compulsive disorder

Phobias

Panic disorder

Post traumatic stress disorder

Body dysmorphic disorder
Signs of Anxiety
Anxiety can show itself in different ways, and can vary between people. Some of the common signs of anxiety are:
Increased heart rate

Extreme worrying

Feeling sick

Difficulty breathing

Irritability

Difficulty in concentrating

Dizziness
Anxiety has emotional, physical and cognitive elements
If you think that you are suffering from anxiety, either see your GP or call NHS 111. You can also talk with Mind for non-judgmental emotional support.

Other helplines include Anxiety UK on 03444 775 774 who are open Monday – Friday (9:30am – 5:30pm) and can provide support if you have been diagnosed with anxiety.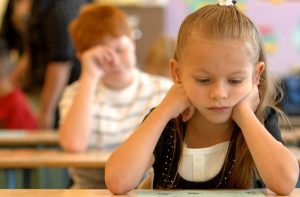 What can you do for a child with anxiety?
If you have a child that is suffering from anxiety, here are some relaxation techniques which can ease their distress:
Focus on one muscle in your body, slowly tighten and then relax the muscle.

Close your eyes and imagine you are in a peaceful place. Focus on that image, begin to build detail, and imagine you are actually there. Breathe slow and deep as you do this.

Imagine your worries as visual things being thrown away by you.
These techniques and more can be found in the book: 'Starving the Anxiety Gremlin' by Kate Collins-Donnelly. Another helpful book is 'What to do when you worry too much' by Dawn Huebner which provides understandable cognitive-behavioural techniques for children.
Also, as we are in the modern age, there are now useful apps to tackle anxiety, including:
However, the above resources should not be used as a substitute to professional help if you believe that yourself or your child is suffering from moderate to severe anxiety. If you think this is the case, please seek help, either from your GP, through the anxiety helplines mentioned above or even through us at HSR. 
So many of us have experienced anxiety in our lives, it is difficult to imagine a child suffering in a similar way. With so many resources available we can now help children overcome their struggles and go on to be happy, safe and ready for life's challenges.