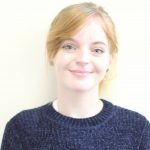 With the summer holidays here, it can be a daunting time for families with children who have autism. Don't fret! This blog will give you some tips, tricks and trips to support your child, not only during the summer but all-year round.
If you suspect that your child has autism or has recently been diagnosed but you are unsure what autism is, check out our previous blog for more information.
Tips for home
Some days may be harder than others when it comes to day-to-day activities. Here are a few examples of how you can support your child with their daily life:
Keep a consistent schedule – set times for meals, bedtime and other activities. Try to use visual supports like a timetable for your child.

Create a 'calm space' – create a space for your child to go to if they want to calm down. You can do this by dedicating a quiet space in a room at home to your child. You can add a soft rug and/or a beanbag for extra sensory comfort.

Communicate – it may be difficult to communicate with your child. Try using their name at the beginning of a sentence, keep questions short, use non-verbal gestures like hand gestures.
The summer holidays shouldn't be something to fear.
Need more tips? The National Autistic Society have loads more. Special needs jungle also have tips given by parents themselves!
If you are struggling to support your child that has autism, don't worry! There are helplines that can help, for example Autism Helpline 0808 800 4104 is open 

Monday-Thursday 10am-4pm and Friday 9am-3pm. 
Places to go
Going outside can be scary for a child with autism as they can experience sensory overload. Fortunately, nowadays there is more understanding about autism and therefore more places are beginning to cater for individuals with autism. I have listed below some interesting places which support children with autism:
The list above is only a couple of places which cater for families that have children with autism. And if this isn't enough, The National Autistic Society have a long list of ideas for day trips out.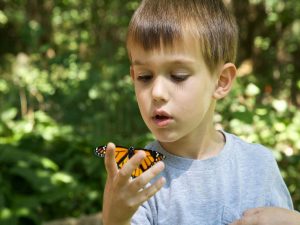 Self-care tips for parents and carers
Being a parent or a carer can mean that all of your time is invested into your child, especially if they have additional needs. Nonetheless, being the parent or carer of a child with autism doesn't mean that you have to miss out on some self-care. I have compiled a list of some useful self-care tips so you don't forget to make some time for YOU.
Get out there! – Ask a friend or relative to watch your child while you head out for a night on the town. Or maybe go to a cafe. Even just going to a friend's house for a chat and a brew can make the world of difference.

It's okay to not be okay – If you feel run down, upset, frustrated – talk to someone. A friend, a relative or write it down in a diary. Venting can be good for you if it means that you can overcome your obstacles and keep on moving.

Have a break, have a KitKat – something as simple as having 5 minutes to yourself every day can make your day brighter. Been putting off that book you wanted to read? – read it. Do what YOU want to do in your little alone time.
Taking care of yourself is so important in life, especially when you're facing challenges.
So, don't despair – just self-care.
Overall, the summer holidays shouldn't be something to fear, it should be something to enjoy! The lists and resources above should give you the confidence to take advantage of the holidays and make them unforgettable.