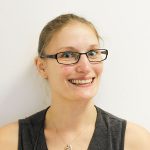 HSR Psychology is now a Mindful Employer. HSR Psychology provides a broad range of psychological services to children, young people, parents, carers, education settings and organisations in the Greater Manchester, Cheshire, Merseyside and Lancashire regions. As well as being committed to helping children and young people with their mental health, we are also passionate about supporting the mental health of our small team. Being committed to the recruitment and retention of employees is important in being able to provide the best possible service for maximum social impact.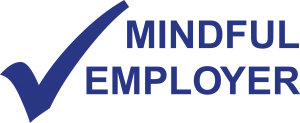 The benefits of being a Mindful Employer include:
Reducing sickness absence
Improving productivity
Helping to retain staff who have experienced discrimination in the past
Making a healthier workplace
These are brilliant reasons, but the main reason we signed up is because we want our team to be happy, safe and ready for life's challenges so they can support more children and young people.
Mental health difficulties can affect anyone, even those trained in identifying and addressing mental health needs. It is important for us that all members of our team feel comfortable expressing the reality of their mental health, without the fear that they will be discriminated or judged.

Kevin Parry, Director of HSR Psychology
One part of being a Mindful Employer is signing the 'Charter for Employers who are Positive about Mental Health', which is a voluntary agreement seeking to support employers in working within the spirit of its positive approach. More information about the charter can be found here.
Join us and sign the charter today
We encourage other employers to find out more about becoming a mindful employer and the benefits it brings:
Enhance customer service
Improve productivity
Healthier staff
Find out more