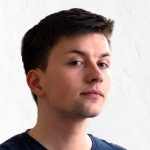 What is self-harm?
Self-harm includes a wide range of different behaviours, which are all oriented on inflicting physical pain to one's self. Yet, generally it is used as a means of reducing emotional pain, or coping with and distraction from suicidal thoughts.  This is because many people feel that it's an easier method compared to talking about these things to others. Self-harm can also be extremely addictive.
In the UK, it is believed to affect more than one in ten young people. Some evidence suggests that the rates of self-harm here are the highest in Europe (2018).
There are many ways of self-harming, with some being more noticeable than others. The most well-known one is cutting or burning one's self, but other methods include abuse of drugs or deliberate starvation, and more. However, when young people are able to talk about their needs, they find it more helpful to discuss their feelings and struggles rather than self-harming – which is only a symptom of a bigger problem.
Evidence suggests that taking away a young person's self-harming paraphernalia is, for many, a fear that prevents them from opening up in the first place
Self-harm has an enormous impact on the lives of young people and can heavily affect their relationships with family and friends – the issue goes much deeper than the scars.
Don't tell anyone, but…
Many people think that self-harm is just a way of looking for attention. While it is true that many victims of it suffer from abuse or neglect, and really need someone's attention, the scars themselves aren't quite a call for it. The majority of young people desperately try to hide the evidence of their behaviour. For example, many cover their scars beneath long sleeves or other clothing out of shame, or guilt, etc. Feeling forced to live in secrecy of self-harm is a difficult burden to carry.
Research shows that out of the young people struggling with hurting themselves, who contacted ChildLine (2014):
26% had told their CAMHS, GP, or psychiatrist before
19% had told a friend or partner about it
17% had told their parent or carer
9% had told a teacher
10% had told other people (e.g. social workers)
19% had told nobody
One problem is that when young people do tell someone about it, they often report negative reactions: not receiving the response they'd expected, the parent avoiding the subject or trying to distract them by changing the subject – it's a commonly held misconception that just talking about self-harm, no matter the context, can be a trigger (something that makes the person want to self-harm). It is very important for young people in general to feel listened to, especially when talking about issues they struggle with, and self-harm is a big one.

Another obstacle is that many professionals, as much as they would like to help, do not know how to properly handle and talk to young people about it; self-harm is unfortunately an issue that many people still haven't been trained in handling, don't feel confident in their ability to help, are worried about the effect that talking may have, or feel like they have no resources to learn.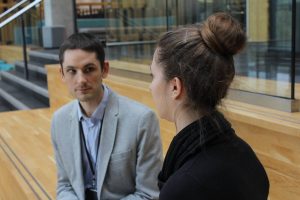 Who's at risk?
There are a lot of factors that can lead to putting a young person at risk of an episode of self-harm. Some of them include:
Bullying
Domestic violence
Emotional/sexual/physical abuse
Long-term illness
Loss or separation
Neglect
Parental mental health problems or substance misuse
Psychiatric diagnosis
Substance misuse
Special educational needs (SEN)
In the Children's Society's findings, it was discovered that the children who aren't straight had higher rates of depression. Almost half of them (45.7%) have self-harmed. Evidence suggests that "traditional" gender stereotypes are still common. They can be damaging to anyone, and even more so to the people who don't fit into them – such as the LGBTQ+ people.

According to the same source, girls are also over twice as likely as boys to self-harm. Still, the rates for both groups are worrying (22% of girls, 9% of boys).

One belief about groups at increased risk of self-harm is that the Goth subculture invites that behaviour. It is true that more goths are depressed and self-harm in comparison to other subcultures and teenagers. However, the relationship between being Goth and self-destructive behaviour isn't a simple one, with there being a lot of factors at play.
How can I help people who self-harm?
When identifying the needs of a person who self-harms, the ability to engage is key. A supportive response alone, one demonstrating respect and desire to understand the adolescent's point of view, and not creating an aura of judgement, is already something that will make an extremely welcome change to what the patient, or your child, may have expected or encountered in the past. To encourage the person to open up, acting in a friendly, considerate, and kind way, may help greatly.
Self-harm has an enormous impact on the lives of young people and can heavily affect their relationships with family and friends – the issue goes much deeper than the scars.
As a parent, if your child opens up to you, you may be inclined to secure their surroundings by taking away things that could potentially be used to self-harm. However, evidence suggests that taking away a young person's self-harming paraphernalia is, for many, a fear that prevents them from opening up in the first place. It is a coping mechanism, after all, and as harmful as it may be, it could be one of the very few ones that they feel they have access to. Taking it away from them will also remove their way of coping, and may encourage them to seek other, potentially even more harmful, activities.
Sometimes, young people may need to be put in emergency departments due to their injuries or safety-concerns. Whether or not you're a professional, if you see someone who self-harms being admitted, you may feel that giving immediate medical care to someone who inflicted their own injuries is a questionable move. We all have our biases and prejudices, and at first glance that thought seems to stand to reason. Yet, no matter how the wounds came to be, or how visible the danger is, they're there nonetheless. The response the patient receives at this point, too, is likely to be crucial to their ability to feel comfortable engaging with services in the future. If the response is positive, it will help them in the long term to change their risk taking behaviour. Thanks to it, the place may become a safety net, a safe haven for if things go wrong.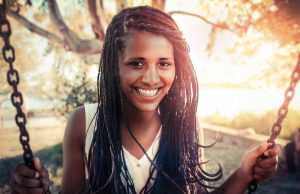 How can I quit self-harming?
You have reasons for self-harming. They're perfectly valid. You may feel like there's no other way for you to cope with your problems, and hurting yourself is a habit that can quickly become an addiction, but it's not too late to break it. It never is. You could find other ways to let your emotions out or occupy yourself: there are creative outlets like painting, playing an instrument, composing, writing your own journal of how you feel, or physical ones, like getting a punching bag. They won't solve everything, but one or two of these outlets may just put you a little more at ease.
If you're feeling alone, like nobody understands or would listen to you – there are many people eager to help. Even if there's nobody in your personal life that you'd feel comfortable venting out your feelings to, there are communities online where you might find friendly ears. Try looking for ones where you feel safe and where you feel that you can get support from others on your path of healing.
If you are in immediate need to talk to someone, there are some hotlines that you can call:
Samaritans: a United Kingdom-based hotline, open 24/7:
Mind: a United Kingdom-based mental health charity, open 9am-6pm on weekdays:
If you're not in the UK, you can find hotlines for other countries here
Self-harm isn't a disorder or condition of its own, like anxiety or depression. It's a symptom of a much deeper problem that you're struggling with. You are always welcome to contact a professional and talk about your problems – whatever the cause, at HSR we are there to help!